Pound Bags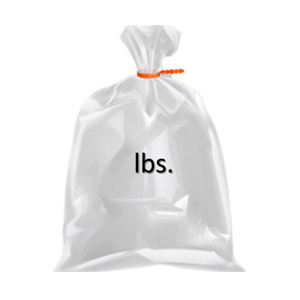 NEED A PRICE OR DIFFERENT SIZE?
Call 800-224-2109 or Contact Us
These bags offer reliability and simple, sturdy use. SmartShield Packaging's pound bags are made for those who need reliable storage and also needed a bag made with durable materials that won't easily cave when in use or transport.
Each pound bag is made of high-quality resin.

All pound bags are available in either a gusseted or non-gusseted format.

These pound bags are available in either vented or non-vented

Pound bags are low density polyethylene
We recognized that these bags needed to provide more durability and strength than the other pound bags that were on the market. So, with reliability in mind, we crafted our pound bags to live up to these standards. Moreover, we wanted to offer our pound bags in a variety of sizes to give our customers choice and flexibility.
Available in seventeen sizes

Offered in units of 500 to 2000
 

PRODUCT #

 

SIZE

 

COLOUR

 

DESCRIPTION

 

UNIT

MA11200
8 x 4 x 20″
Clear
12lb Poly Bag
500
MA10020
3 x 6″
Clear
2oz Poly Bags
2000