Steel Strap Carts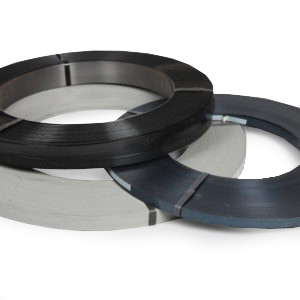 With the steel strap carts from SmartShield Packaging, you can keep your straps and all of your packaging equipment in one convenient place. Say goodbye to lugging heavy spools around your warehouse, our steel strap cart makes moving and dispensing steel straps a breeze! Your business moves fast, and your packaging needs to keep up — order yours today!
Allows anyone to quickly transport heavy spools of steel strap around your warehouse
Eliminate waste – precisely dispense your steel strapping for each job
Safely and efficiently cut through tough steel straps using our packaging cutters
Convenient tool tray – have everything that you need in one place
If you are working with large or heavy goods, you can waste a lot of time and energy if you don't have the right packaging equipment. Our steel strap carts make it easy to maneuver, store, and dispense large spools of heavy steel strapping — order yours from SmartShield Packaging today!
NEED A PRICE OR DIFFERENT SIZE?
Call 800-224-2109 or Contact Us
| PRODUCT # | STRAP CORE SIZE | DESCRIPTION |
| --- | --- | --- |
| SC20400 | 16×6″ | H/Duty Strap Cart |
| SC30100 | 8×8″ to 16×6″ | H/Duty  Strap Cart Pneumatic Tires |