Plastic Cases & Custom Inserts
September 22, 2023
SmartShield specializes in providing the ultimate plastic case for protecting and showcasing your product. As a distributor of Nanuk, Pelican, and Gemstar brands we have a large range of case types and sizes to select from, with many additional accessories and hardware options to accompany them.
Standard and custom foam inserts for these cases are available in a variety of foam types, colors and densities. Custom printing or labeling is available offering promotional opportunities for your company or the product. We also have the capability to build custom roadie cases with custom interior mounts, foam sets and accessories.
WHAT ARE PLASTIC CASES USED FOR?
Plastic cases are used for protecting and showcasing items that are highly valuable, sensitive, or going into an environment where they need a superior level of protection.
This would include electronic components, medical equipment, laptops, military equipment and much more. Cases are also a practical solution for storing and protecting trade show equipment or kits of hardware prior to assembly.
In manufacturing where assemblies require a lot of components or hardware, utilizing cases with custom foam inserts with specific cut outs for each piece is an excellent way for the assemblers to be able to quickly determine if a kit is complete.
WHAT ARE HARD PLASTIC CASES?
These hard cases are made from molded plastics and offer a rigid and robust protection, they are durable, reusable dustproof, waterproof, and shockproof containers.
Their easy to access item design with organizational options make them ideal for carrying valuable tools, instruments, and equipment.
They are available in a vast range of sizes, in different strengths of plastics, with and without casters and, with latch closure and colour options.
MANY CUSTOMERS PAIR THEIR PLASTIC CASE WITH FOAM CUSHIONING INSERTS OR METAL PLATE INSERTS
Foam Inserts:
Standard and custom foam inserts are designed for cushioning and protecting delicate product being packaged or stored in the plastic case.
Polyethylene, crosslinked polyethylene and polyurethane are the most common foam types available for applications requiring foam inserts.
Standard foam options include pick and pluck inserts, this is a foam fitment that is created with layers of foam inside the case, these layers have perforated blocks, allowing you to just remove the blocks you choose, creating a pocket (or space) for the product you are packing.
These inserts are especially popular for kits when content may vary slightly, however, they will not have the professional appearance or level of protection a custom insert that fits the piece being packaged more exactly provides.
The more precise fit achieved with custom designed inserts offers exceptional product protection and a superior product display.
See more details on which type of foam best suits your requirements
Metal plate inserts:
Metal faceplate inserts are installed into the case and used for mounting products such as electronics. Some plastic cases come with a metal faceplate as standard.
CUSTOMIZING YOUR PLASTIC CASE:
The process for designing a custom foam insert is simple, a SmartShield team member can do this using your product CAD files or drawings if they are available, or by visiting your facility and taking measurements from the products you need to pack, we also have the capability to 3D scan components for more technical foam insert requirements.
We then create a design and share 3D renderings of it with you, this will provide you the opportunity to see exactly how the case and insert will work with your product or products. For larger volume orders, or more technical inserts, we also provide first off inserts for our customers to check the fit of all pockets.
Adding custom printing or labels to your case provides a professional appearance and allows for increased product or brand awareness, designs are entirely unique to suit client product or brand image.
CGP and ISO CERTIFIED
At SmartShield we pride ourselves in making our customers smile with packaging done right. It is our top priority to ensure the safe transportation of high-value products, with our state-of-the-art design and manufacturing equipment we can provide clients with premium quality inserts to suit their application.
Our CGP certification ensures we can carry out security-sensitive designs in confidence and, our ISO certification ensures a safe, consistent approach to reliable, high quality custom packaging.
A SmartShield Plastic Case Has Gone to Space!
A local satellite manufacturer required a "SmartShield Plastic Case" for some precious parts on route to the ISS (International Space Station)!! A small case lined with a custom polyurethane foam insert was used for the application.
Do you need a plastic case with custom foam inserts? Contact the SmartShield sales team for packaging done right.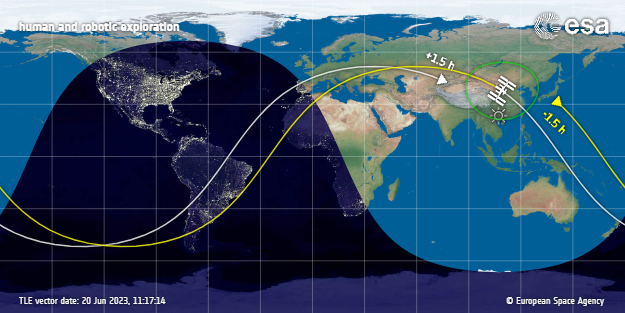 Map Source: Spot the Station (ISS), NASA
Article written by SmartShield